China has begun construction of its first nuclear power plant for industrial purposes, a significant step towards diversifying its nuclear power beyond electricity generation and residential heating, state media CGTN reported.
The report said the project aims to harness the heat produced by nuclear power to transform desalinated seawater into clean, stable and efficient industrial steam.. This would enable Beijing to reduce energy consumption and carbon emissions.
The project is being built in Lianyungang City in eastern Jiangsu Province. The project will cost 730 million yuan ($ 108.4 million) and take 24 months to complete.
The Tianwan nuclear power plant, which supplies industrial steam to Lianyungang city, will be fully operational by the end of 2023, according to the China National Nuclear Corporation (CNNC).
It will also include building new desalination plants, power plants, and pumping stations. The subsidiary of CNNC Jiangsu Nuclear Power Company and the Lianyungang Petrochemical Industry Base are working together on the project.
Liu Yongsheng, the project manager, told China Media Group (CMG) that "when completed, the project will deliver 4.35 million tons of steam annually, reducing the annual combustion of coal equivalent by 362,800 tons, carbon dioxide by nearly 0.97 million tons, sulfur, 166.88 tons of dioxide and 238.54 tons of nitrogen oxide, which is equivalent to planting 2,900 hectares of trees. "
At present, coal-fired power plants or coal-fired boilers provide most of China's industrial steam. According to the CNNC, the project would explore a new technique to meet the demand for industrial steam by reducing overall energy consumption and emissions.
The steam produced by the plant will be delivered to the Lianyungang Petrochemical Industrial Base, which is one of seven petrochemical industrial bases planned in conjunction with China's coastal regions.
In addition, the project would also set up an energy demonstration plan for upgrading and transforming China's petrochemical industry.
"As one of the seven main petrochemical industry bases planned and built in China's coastal regions, the petrochemical base is a national eco-industrial test park designated by the Ministry of Ecology and Environment, the Ministry of Commerce and the Ministry of Science. and Technology, and strive to build a world-class large-scale petrochemical base, "CNNC noted.
Big Push For Clean Energy
Meanwhile, the use of nuclear energy to produce industrial steam is intended to meet steam requirements in the petrochemical industry and is seen as a new option to reduce overall energy consumption while improving environmental protection.
At the plant, steam will be extracted from the secondary circuits of the Tianwan factory. The heat will then be transmitted by an isolated terrestrial pipeline to the Lianyungang Petrochemical Industrial Base for industrial production and utilization after passing through a multi-stage heat exchange.
The first four units at the factory, which began commercial operation between June 2007 and December 2018, are Gidropress VVER units delivered from Russia. The seventh and eighth copies will also be delivered of Russia, for which a general contractor was signed in March 2020. Units 5 and 6 are both equipped with Chinese ACPR1000 reactors.
Tianwan will be the world's largest nuclear power plant when all eight units are operational, with a combined production capacity of about 8100 MWe.
China's efforts to diversify the use of nuclear energy
The 14th Five-Year Plan (2021-25) for a modern energy system was released of the China National Development and Reform Commission (NDRC) earlier this year, outlining concrete targets for annual energy supply capacity as well as measures to increase the country's energy independence.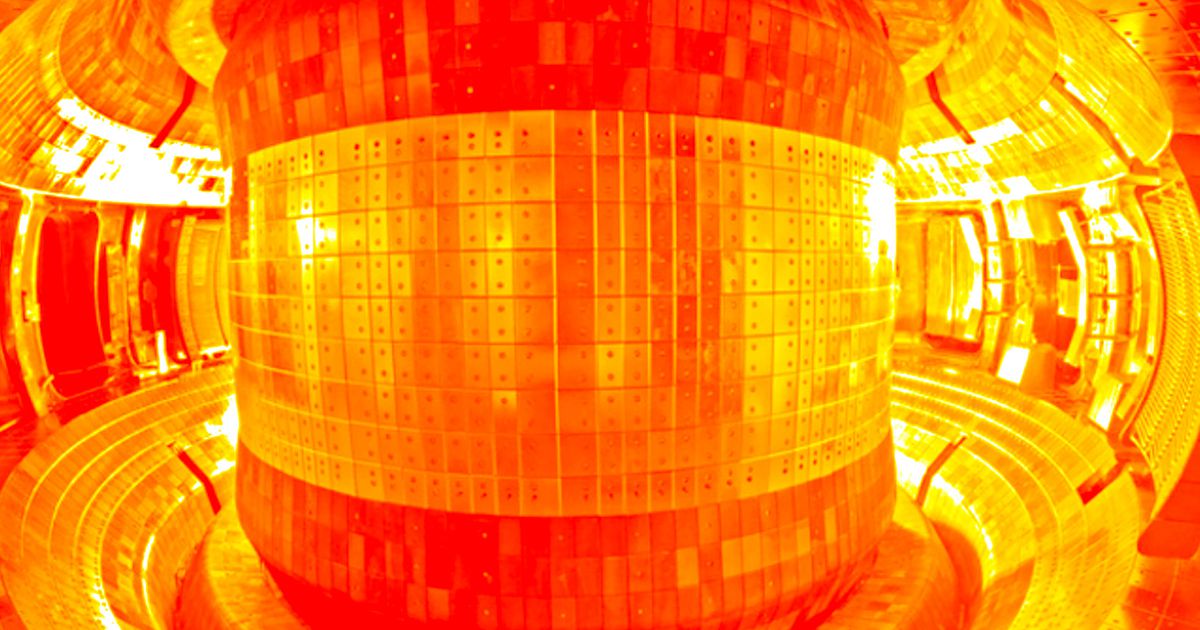 This includes increasing nuclear energy as the country becomes greener. The plan is in line with China's long-standing decision to reduce carbon emissions while securing energy supplies in the face of the ongoing Covid-19 pandemic and growing global uncertainty.
The plan will also encourage the widespread use of nuclear energy in industries such as clean heating, industrial heating and seawater desalination.
Until 2025, the country hopes have 70 million kilowatts of installed nuclear power capacity. According to the report, the nation must actively encourage the construction of coastal nuclear power projects, maintain a stable construction momentum, and implement new coastal nuclear power projects prudently based on ensuring safety.
To accomplish the goal, efforts such as supporting demonstration projects of high-level reactors such as high-temperature gas-cooled reactors, fast reactors, modular small reactors and offshore floating reactors must be implemented, the report said.