New rules banning single-use plastics come into force in Scotland on Wednesday.
Businesses are preparing for the new law and the public is being urged to make more sustainable choices.
Scotland will be the first British nation to implement such legislation, which comes after a 12-week public consultation.
Here's everything you need to know about the new rules:
Which single-use plastics are banned?
It will be illegal to make and commercially supply the following items:
Cutlery (forks, knives, spoons, chopsticks and other similar tools)
Plates
Beverage stirrers
Dining trays made of expanded polystyrene
Cups made of expanded polystyrene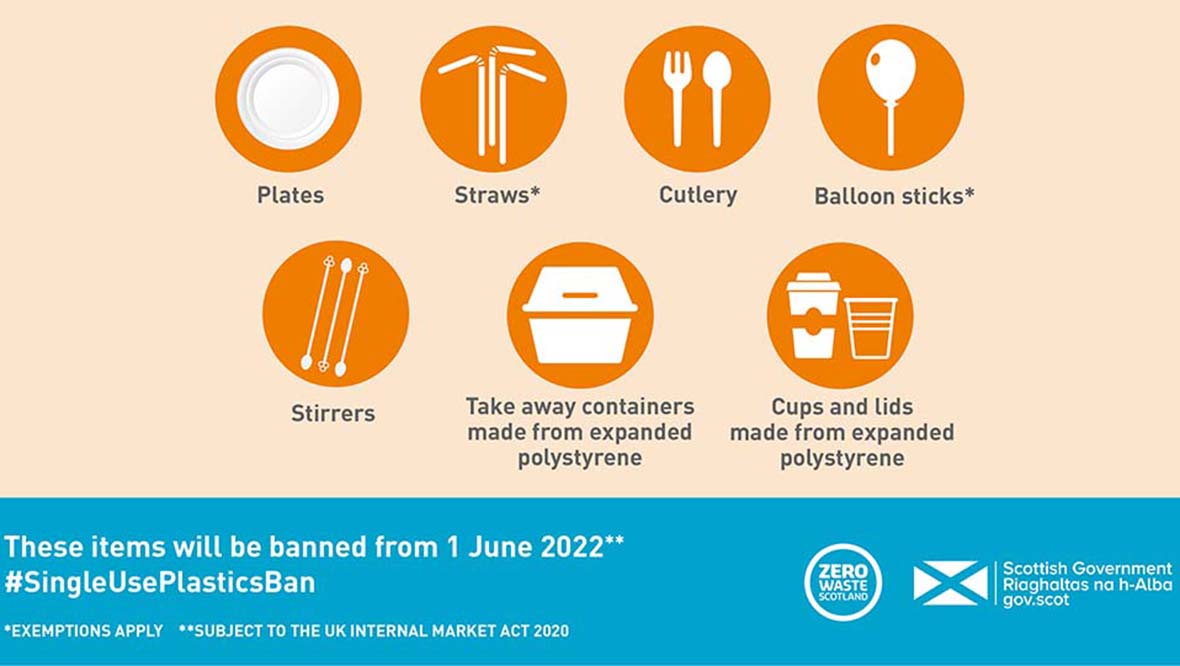 It is also illegal to commercially supply the following items, although exemptions allow them in certain settings and circumstances:
Plastic straws
Plastic balloon sticks
All restrictions apply to online and in-store sales, whether they are free or affordable.
Enforcement will be the responsibility of local authorities. Failure to comply with the regulations will result in a maximum fine of £ 5,000.
Why are plastic straws excepted in certain settings?
An exemption has been made to ensure that those who need them to eat or drink independently, or for medical purposes, can gain access.
They will continue to be available for purchase at retail or online pharmacies and on demand at hospitality locations – but will not be routinely available in supermarkets or other stores.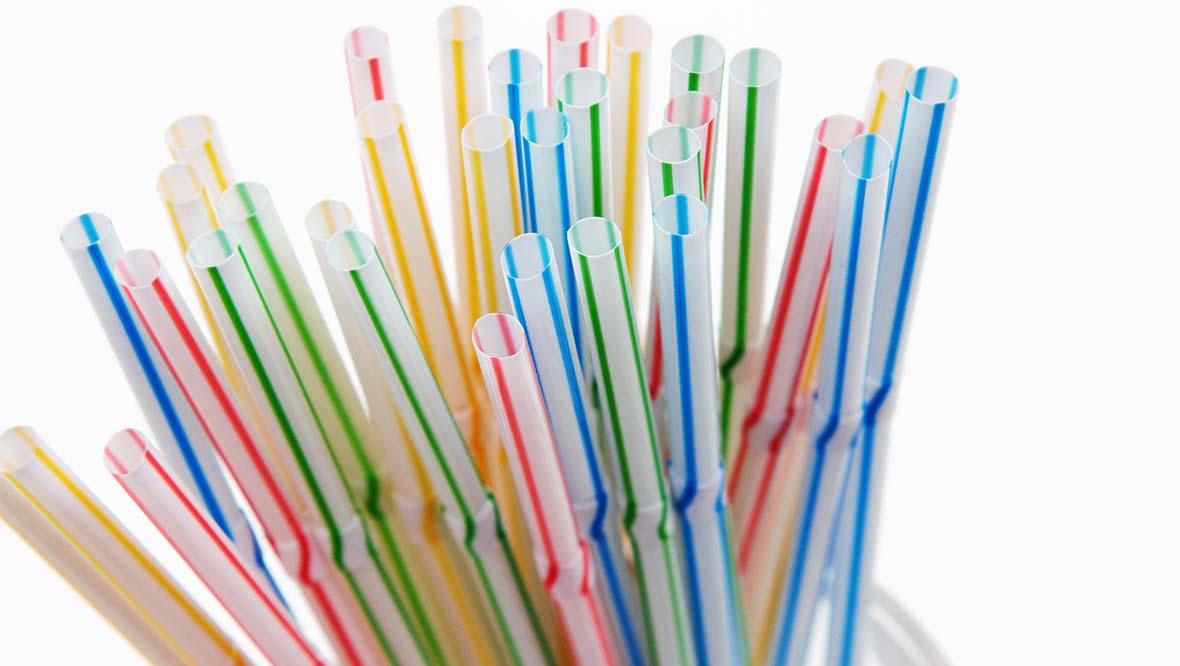 Plastic straws can also still be accessed in hospitals, nursing homes, schools, early learning / childcare facilities and prisons.
The regulations also provide an exemption for single-use plastic balloons used for industrial or professional uses.
What to use instead?
The Scottish Government says it wants reusable alternatives prioritized over replacing plastic with other materials.
For example, choosing reusable metal cutlery over disposable cutlery made of non-plastic materials.
The government believes that problems caused by single-use items cannot be solved by replacing them with alternative single-use items made with different materials.
Zero Waste Scotland says this is "an opportunity to think differently and use only single-use items where absolutely necessary, saving money and helping to fight climate change".
Does the rest of the UK do that?
Scotland is the first part of the UK to introduce regulations on such a comprehensive list of items.
England has recently introduced restrictions on certain items such as single-use plastic straws, beverage shakers and cotton buds.
Wales launched a public consultation in August 2020 on restrictions on the items listed in the Disposable Plastics Directive.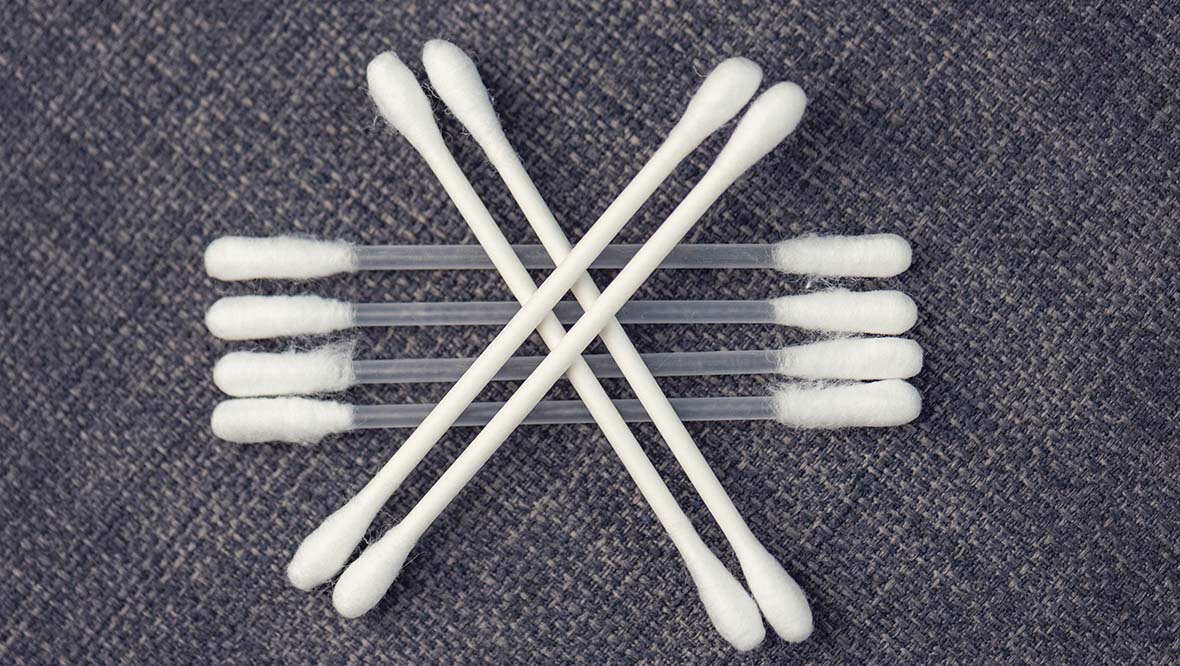 Northern Ireland must, as part of the UK / EU Northern Ireland Withdrawal Agreement Protocol, implement certain requirements set out in the Single Plastics Directive.
Scotland became the first part of the UK to ban the sale of plastic cotton buds in 2019. A ban on the sale and manufacture of plastic microbes was introduced the previous year, in June 2018.
In addition, the minimum cost of plastic bags in Scotland rose to 10p last April, seven years after the introduction of the 5p charge.
Can I still get a cup of coffee?
Withdrawal coffee rates are not affected by the new rules, which take effect on Wednesday.
But the Scottish Government is setting up an advisory group to look at plans to introduce a coercive charge, as part of a crackdown on waste across the country.
The charge would apply to coffee cups and other disposable drinks.
It is hoped that by loading single-use cups, more people will be encouraged to start using reusable alternatives, such as puddles.
In Scotland, it is estimated that around 40,000 single-use cups are dropped across the country each year.
Due to their waterproof plastic coating, the cups can be difficult to recycle, meaning most of them are either incinerated or sent to landfill.
From 2024, larger cafes, fast food restaurants and others that sell beverages in disposable paper cups will have to provide a dedicated bin to collect and recycle them.
What is the opinion of the Scottish Government?
Circular Economy Minister Lorna Slater says the Scottish government is "turning a pledge into action and banning some of the most problematic single-use plastic items in Scotland".
She said: "Every year, hundreds of millions of pieces of disposable plastic are wasted in this country. They pollute our coasts, pollute our oceans and contribute to the climate crisis.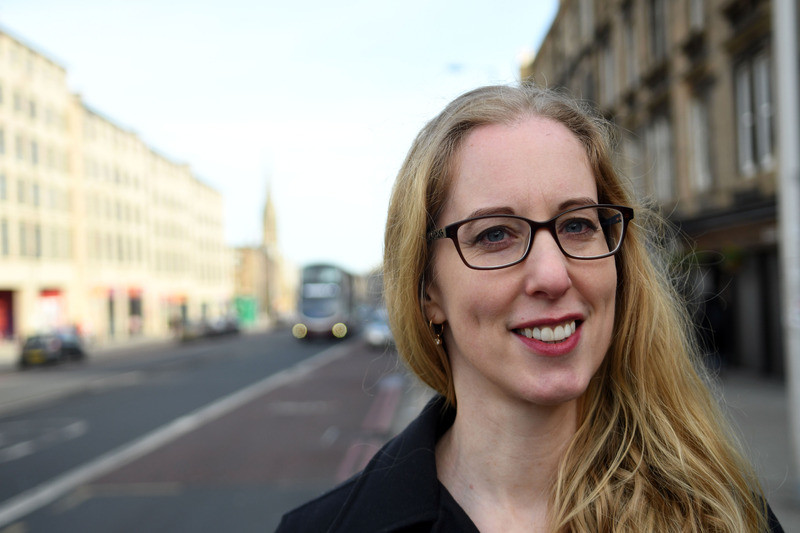 "That must end and this ban will be another step forward in the fight against plastic waste and waste culture."