McGuigan had an incredible season. He scored 15 of the Falcons' 48 tries and saved England amoristino en Jamie Blamire on the bench. Whether he fits to be a bigger fish in a smaller pond is a questionable point. The feeling at Leicester was that he had all the tools, but they were in a rather rough place, so he went to Falcons and prospered under Dean Richards. I know hookers earn more than they used to because of driving spots, but if you look at his attempts, some are line breaks and he hovers the meters carried. Sometimes when players get that inner confidence, it's all framed. He is the only player included in this list not to play on a team that regularly wins games, which is some achievement.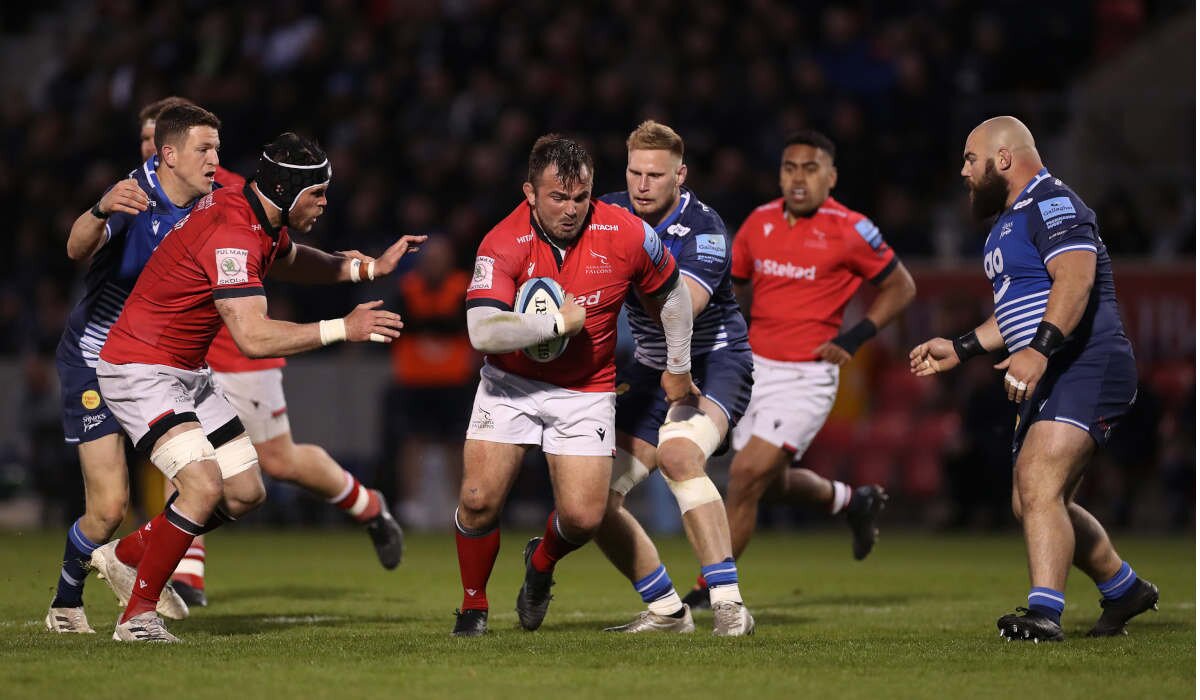 Silver: Ellis Genge (Leicester Tigers)
Leicester will really struggle to replace Gengey. We all know what he can do as a player, but to give him the captaincy was masterful. He is an unconventional leader because he will say what he wants to the media, and it will be very interesting to see if Pat Lam makes him captain at Bristol, as he is a local boy.
Bronze: Julian Montoya (Leicester Tigers)
Enthusiastic observers of the game thought he would be special last season, but he had a few injuries, but this season he was simply outstanding with Tom Youngs retiring.
Second row
Gold: Freddie Clarke (Gloucester)
Freddie is not someone who would normally be chosen by a casual rugby fan. He's not your classic "big name" but when we got together as BT Sport experts to pick our team of the season, I was surprised at how many mentions he received. Every time I looked at him, I was really impressed. He plays in the second row but has the characteristics of a back row and does a lot of the unseen work. He caught the attention of the public with this amazing attempt against Harlequins at Twickenham, showing off his raw athleticism. A classy player with a tremendous speed of work.
Silver: Hugh Tizard (Harlequins)
Tizard was especially good at the start of the season and may well have gotten the top spot here if he continued that rich vein of form. It's a seriously good thing Saracens picking him up. He's only 22 but I think he and Maro Itoje could rule much like Sea and George Kruis did. You don't find him in the wide open expanses as much as a few No. 5s so in a sense, he's doing a lot of similar work to Kruis. I'll be interested to see if he calls the lineouts at the Stone X.
Bronze: Dan du Preez (Sharks)
Sales haven't really shot up this season, but Du Preez never gives up less than 100 percent and is always a bit threatening if defenses turn off. I don't think so Sharks used his skills to be able to break lines and download that well, they just made him run against brick walls. He never takes a step back.
Back
Gold: Ben Earl (Saracens)
Backrow is one of the hardest areas to choose from but I just love the way Ben Earl plays. He does a lot of lightning-fast things that no one else can do because he's exceptionally fast and has a real eye for a line, but unlike a few backfielders who are main carriers and disappear in other places, like defense, Earl seems capable of doing. everything. Back rows will usually be one of two things; a primary ball carrier or brilliant league and support player who runs similar lines to No 9 but he does both. It is a rare combination.
Silver: Hanro Liebenburg (Leicester Tigers)
He was the outstanding back for Leicester. Right leader. Hanro is a Richard Hill type, an unsung hero who always seems to make the right decision. He carries hard but he also does a lot of the ground work and allows Wiese to make continue to punch holes. He embodies so much that is good about Leicester.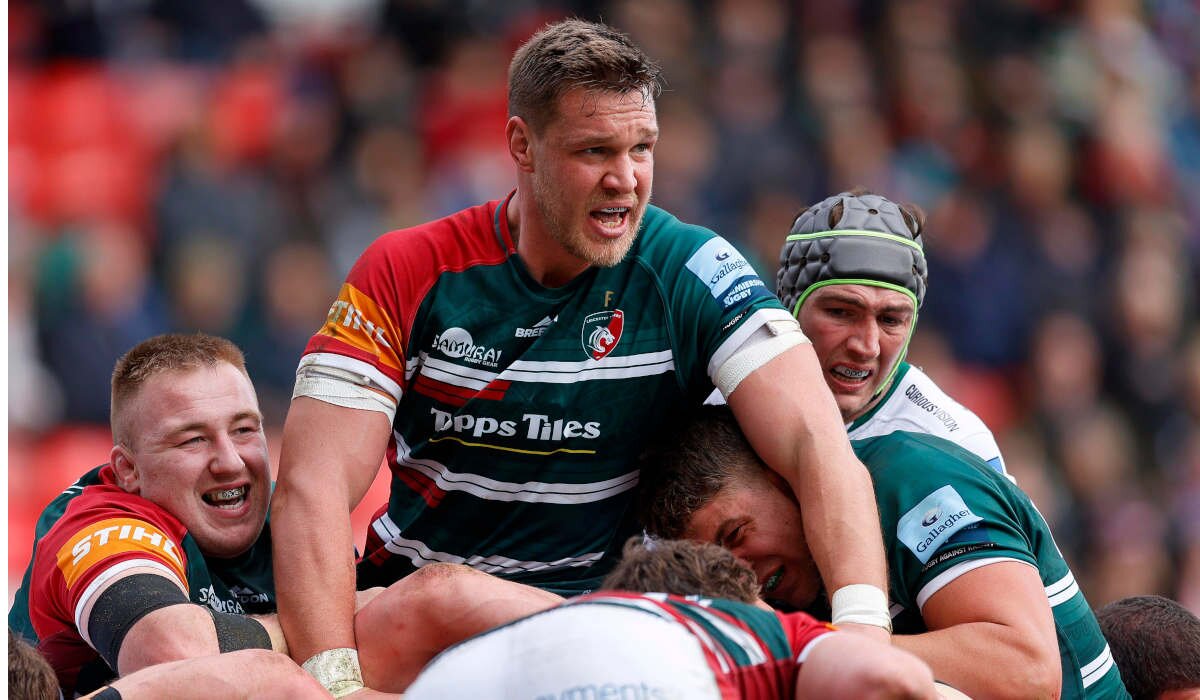 Bronze: Ruan Ackermann (Gloucester)
Ackermann has been constantly on the lookout for Gloucester with Jake Polledri and Ben Morgan's long-term injuries and really helped Gloucester get a front-foot ball. He is integral to what they are doing and George Skivington will be desperate to hang on to him for as long as he can. They've flattered to cheat in the package in recent years but Skivington has really improved their setup. Ruan's uncompromising and Gloucester fans will be thrilled that he didn't follow his father out the door at Kingsholm.
Half back
George Ford (Leicester Tigers)
Handre Pollard has such a difficult act to follow. He has to reproduce Ford's standard of play but also be the field coach George Ford is. During training and off-field, Ford will invent his games and have conversations with the coaching staff so that he is on the same page. He is absolutely integrated to the rhythm of the Leicester Tigers. It was a good business for Leicester Tigers to bring Jimmy Gopperth in because he can be so helpful to the new man. He will be 12 years old, who will be able to talk to him during those first months. What I like about Ford is its decision-making. He puts Leicester in the right places at the right time. Steve Borthwick is a "data dictate the best way to win games" kind of coach and he'll stick with that even to the point he's pig-headed about it, but Ford was the perfect 10 to deploy that. Nor are there many better people to put people through holes. Class action.
Danny Care (harlequins)
Who can honestly say they saw Danny play at this level 10 years ago? He is 35 years old, but honestly plays some of the best rugby of his life. The increase of Alex Dombrandt and Marcus Smith was incredible but it depends on him holding the defenders 'thoughts, not only with his broken-field run, but his brilliant short kick game. He fits the style of play Harlequins play perfectly and he plays with a smile on his face. Although Marcus gets a lot of credit for the return kings, DC plays into that as well. He is the perfect foil for Smith.
Alex Mitchell (Northampton Saints)
He was just amazing for Saints. When you're just as capable of taking breaks as he is, players often do that too often, and as a result, defenses always keep an eye on you, but he chooses the right moment to go when defenses are slightly off. Raffi Quirke has been injured for most of this season, but that will take over Ben Youngs, who gripped the shirt tightly? Now you have Mitchell, Van Poortvliet, Raffi Quirke and Harry Randall. It will be like the old battle of Austin Healey, Matt Dawson, Kyran Bracken and take them to a new level.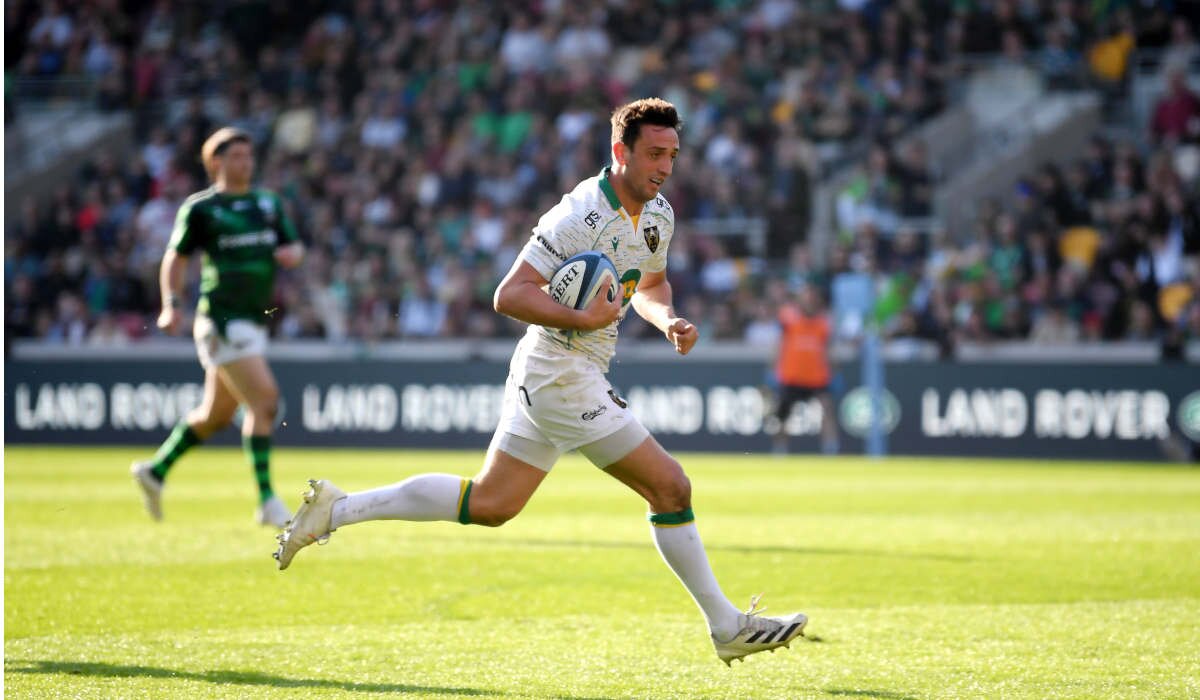 Center
Gold: Andre Esterhuizen (Harlequins)
Esterhuizen has already won the RPA player of the season but I expect him to win more awards as he has been phenomenal. It's a phrase I've used a lot, but he occupies a lot of the mental ram of his opposition – they care so much about his bearing and his ability to create space for other people. In an attacking melee, you'll often see the midfielder telling the back to get the kick out quickly so they can come and help him, but that, in turn, helps Dombrandt find space. As an attacking front figure for the most expansive team in the Premiership, he is a triple threat. It's not just his carrying, he can unload, boasts a decent kick game and he's even carved with a few conversions this season and has a huge boot on him to clear the lines. His defensive work is also supreme. For a tall man, being able to win the battle from the shoulders and go down faster than anyone else over the ball is like having an extra back. He makes such big money games and it is often the beginning of Quins starting an attack in a broken field.
Silver: Chris Harris (Gloucester Rugby)
He was perhaps surprised Lions a call for some, but while some are coming out after a Lions tour, he has gone the other way. He was outstanding for Gloucester and is their defensive glue.
Bronze: Dan Kelly (Leicester Tigers)
He was great at the start of the season. He is still only 21 years old and could easily be found for England in the future. He had to fight up the ladder and because of his size, punched much over his weight. He is a low ball carrier, with proper footwork and strength to carry across the goal line.
Behind-three:
Gold: Cadan Murley (Harlequins)
Murley has electric feet, brilliant acceleration but what sets him apart is his high work speed for a back three player and he has a knack of winning tests, which is his bread and butter. He's not the biggest guy, but he's very powerful and hard to lower, which means he's fighting for those extra few yards, which means the opposition is on the back foot and doesn't come forward to you. He also has a great position feeling and is happy to get out his wing and get game commitments. In a way, he looks like Jack Nowellbut not quite as abrasive.
Silver: Freddie Steward (Leicester Tigers)
He was such a rock under the high ball. He set the tone for Leicester's performances in the middle of the season and was outstanding for England. A huge breakthrough year for a 21-year-old.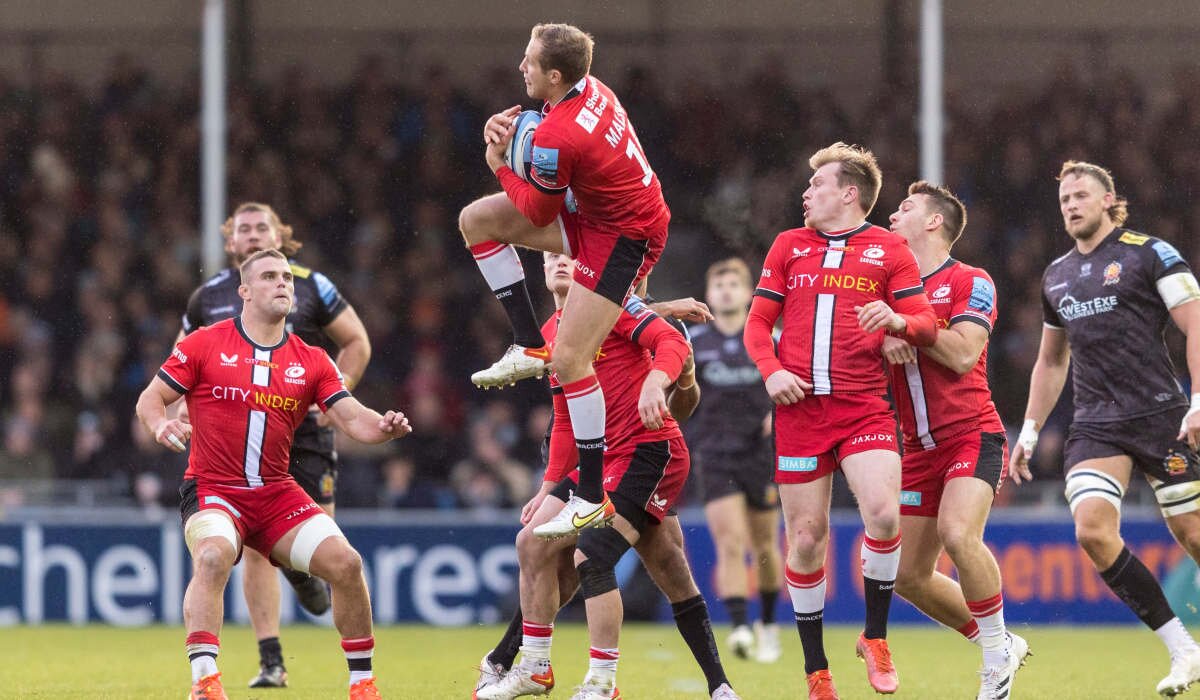 Bronze: Max Malins
In common with 15 tries this season, Malins seems to be able to create more time for himself on the ball than most. He has that mix of brilliant physical attributes in terms of pace and footwork but married to a brain that can put him in the right position at the right time. People were worried that Saracens did not have the same quality of squad in the glory days, but he returned from Bristol and absolutely delivered. Saracens are not a big back line, but they are faster than everyone else in thought and deed.